About the Dawn Farm Education Series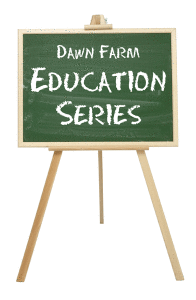 The Dawn Farm Education Series is a FREE, annual workshop series developed to provide accurate, helpful, hopeful, practical, current information about chemical dependency, recovery, family and related issues; and to dispel the myths, misinformation, secrecy, shame and stigma that prevent chemically dependent individuals and their families from getting help and getting well.  The 2013/2014 series marks the TWENTY-THIRD year of Dawn Farm providing this educational resource for our community!
All programs are free. Anyone with a personal or professional interest in the topic is welcome! The Education Series is designed to help people with alcoholism or other drug addictions to achieve, maintain and strengthen their recovery; assist family members and friends to understand and support recovery in people they care about as well as maintain their own health and well-being; aid professionals and students in various disciplines to work effectively with people with addictions and their families and support their recovery process; and contribute to a community culture supportive of recovery.
Dates and times: Programs will generally be held on the last two or three Tuesday evenings of each month. All programs are scheduled to begin at 7:30 pm and end at 9:00 pm. People are welcome to come a little early and/or stay a little late to browse through materials on our information table and talk with the presenter(s) and the Education Series coordinator.
Registration and CE:  No registration is required. Each program provides 1.5 hours of FREE CE approved by the  National Association for Addiction Professionals (NAADAC) and the Michigan Certification Board for Addiction Professionals (MCBAP.) Approved CE credit for other disciplines is not provided; however some disciplines accept attendance at this program for CE purposes. If you would like to determine whether attendance at Education Series programs is accepted for CE by your discipline, please check with the governing or licensing body of your discipline. A certificate to document attendance for CE or other purposes is provided on request at the end of each program.
Distance CE: If you are unable to attend and want MCBAP and/or NAADAC  CE credit, distance CE credits are available for a small fee at dawnfarmeducation.org.
Audio recordings, video recordings and slidecasts: If you're not able to attend an Education Series event or would like to see or hear a program again, or share it with someone else that is interested, many of our programs are audio and/or videotaped or slidecasted. Check the program page to see if the program was recorded and find a link. To see all our audio-recorded, videotaped and slidecasted programs: Audio recordings of past programs can be accessed here; video recordings can be accessed here, and slidecasts can be accessed here.
Contacts for more information: Please contact Dawn Farm at 734/485-8725 or info@dawnfarm.org. The Education Series is coordinated by Jess Antanaitis and Mark Albulov, LLMSW.
Printable flier available here.
2013/2014 Schedule
(All programs are 7:30 pm to 9:00 pm)
September 17, 2013 – Addiction 101
September 24, 2013 - How to Support Recovery and Not Support Addiction
October 15, 2013 - The Intersection of Domestic Violence and Substance Abuse
October 22, 2013 - Chemical Dependency and the Family
October 29,2013 - Psychiatric Disorders in Chemically Dependent Individuals: Diagnostic and Treatment Considerations
November 19, 2013 – Intervention!
November 26, 2013 - The Doctor's Opinion on Alcoholism
December 17, 2013 - Cultivating Mindfulness to Support Recovery
January 21, 2014 - Recovery From Addiction and Christian Spirituality
January 28, 2014 - Addiction and Suicide Prevention
February 18, 2014 -  Trauma and Chemical Use and Addiction
February 25, 2014 - Collegiate Recovery Programs: Supporting Second Chances
March 18, 2014 - Eating Disorders and Chemical Dependency
March 25, 2014  - Grief and Loss in Addiction and Recovery
April 15, 2014 - Alcoholics Anonymous: A Panel Discussion
April 22, 2014 - In the Doctor's Office: Recovery Friend or Foe?
April 29, 2014 - Al-Anon: A Panel Discussion
May 20, 2014 - A History of Alcoholics Anonymous
May 27, 2013 - Tobacco Cessation and Addiction Recovery
June 17, 2014 – Relapse Prevention
June 24, 2014 - The Physiology of Addiction